by Andrew DeMillo, The Associated Press 
on Thursday, Jan. 4, 2018 3:03 pm  
1 min read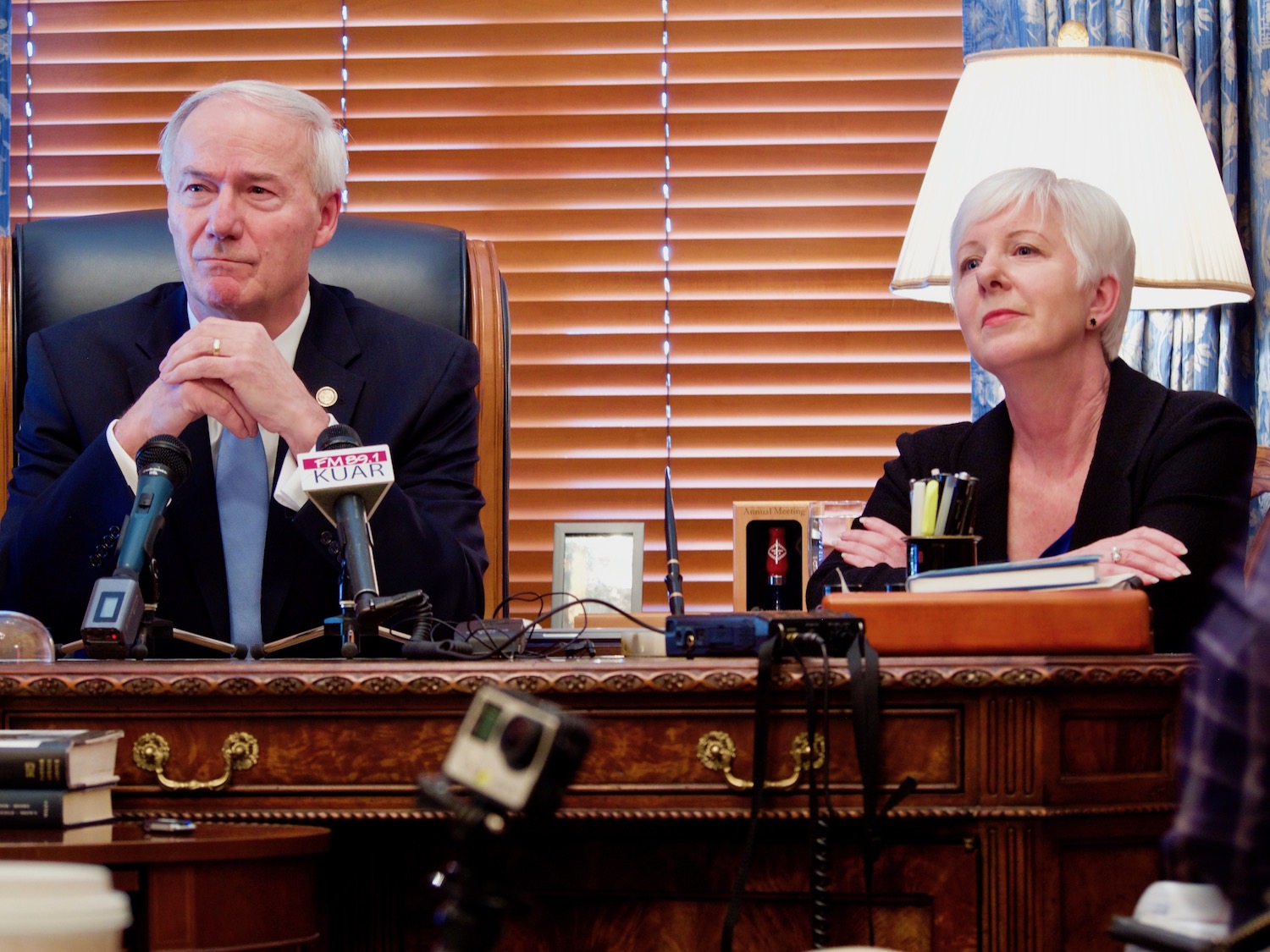 Gov. Asa Hutchinson and state Department of Human Services Director Cindy Gillespie. (Lance Turner)
LITTLE ROCK — Arkansas' governor is touting an 11 percent drop in the state's Medicaid rolls over the past year as he faces another potential fight in keeping the state's hybrid Medicaid expansion alive another year.
Gov. Asa Hutchinson announced Thursday that enrollment in the state's Medicaid program dropped by more than 117,000 people from 2017 to 2018. Nearly 59,000 of that came from the state's hybrid expansion, which uses Medicaid funds to purchase private insurance for low-income residents.
The Republican governor also announced the state is seeking less federal and state money for its Medicaid budget in the coming fiscal year than originally projected.
A pair of vacancies in the state Senate has created uncertainty on whether there are enough votes to continue the Medicaid expansion when the Legislature convenes in February.
(All contents © copyright 2017 Associated Press. All rights reserved.)
Asa Hutchinson: Medicaid Rolls Dropped by 117K Last Year