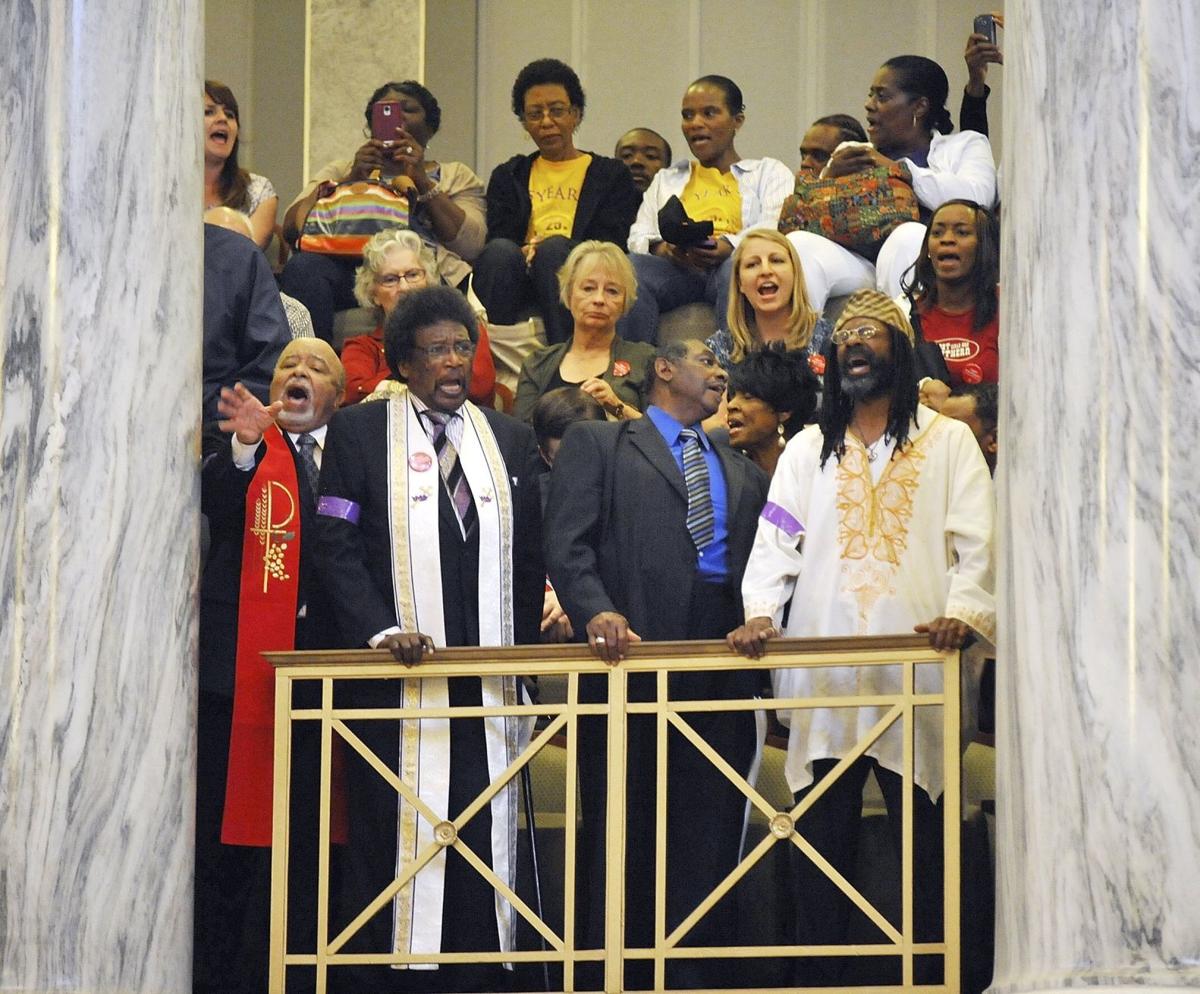 Missouri's Republican-controlled Legislature has refused for years to expand Medicaid as envisioned under the Affordable Care Act. Whatever excuses they've made, the crassly partisan reason has always been clear: They would rather let poor Missourians suffer needlessly, while refusing hundreds of millions of federal dollars, than to go along with former President Barack Obama's signature policy.
Missouri voters this year will finally have the chance to override that irrational obstructionism by voting Medicaid expansion into the state constitution. Republican Gov. Mike Parson late last month made that task considerably more difficult by moving the vote up to the low-turnout Aug. 4 primary instead of the November general election. Nothing would be more just than for voters to turn out in droves anyway and, finally, get this done.
America elected Obama, twice, based largely on his priority of expanding health care coverage to all Americans. The Affordable Care Act, also known as Obamacare, tackles that historic goal from several directions. Among its provisions is to expand the number of people eligible for Medicaid, the health program for the poor that's run by the states and jointly funded by states and the federal government. Obamacare provided additional federal money to the states to cover the cost of that expansion, initially funding it fully, then decreasing gradually to a permanent level of 90% funding as of this year.
In what would have seemed unfathomable in an earlier, saner political era, many Republican-run states refused to adopt it. Their refusal continued even as study after study showed clear reductions in premature-death rates in states that did adopt it. Missouri and 13 others have continued their intransigence to this day, declining huge federal infusions of health care money — literally sacrificing the lives of some of their own poorest citizens — so they could deny a policy success to a Democratic president.
They don't put it that way, of course. They've claimed instead that having to pay even 10% of an expanded Medicaid system is too burdensome to state budgets. But that stance ignores the broader fiscal benefits of having a healthier population.
Parson continues to oppose Medicaid expansion, but he claims his decision to move the vote forward to August has nothing to do with that opposition. He says the move is meant to give the state more time to implement it should it pass.
We won't claim to see into Parson's soul, but whatever his motives for moving the vote, there's no disputing that it will make passage a heavier lift for proponents. So they should get busy lifting, with an aggressive public-education campaign to make sure voters know what's at stake. As has been the case on too many other topics lately — labor rights, the minimum wage, political reform — it's up to Missouri's voters to do the right thing, because Missouri's leaders refuse to.
Views from the editorial board, opinions from guest and national columnists plus the latest letters from our readers.
Editorial: State's leaders have long refused to expand Medicaid. Voters should mandate it. – STLtoday.com