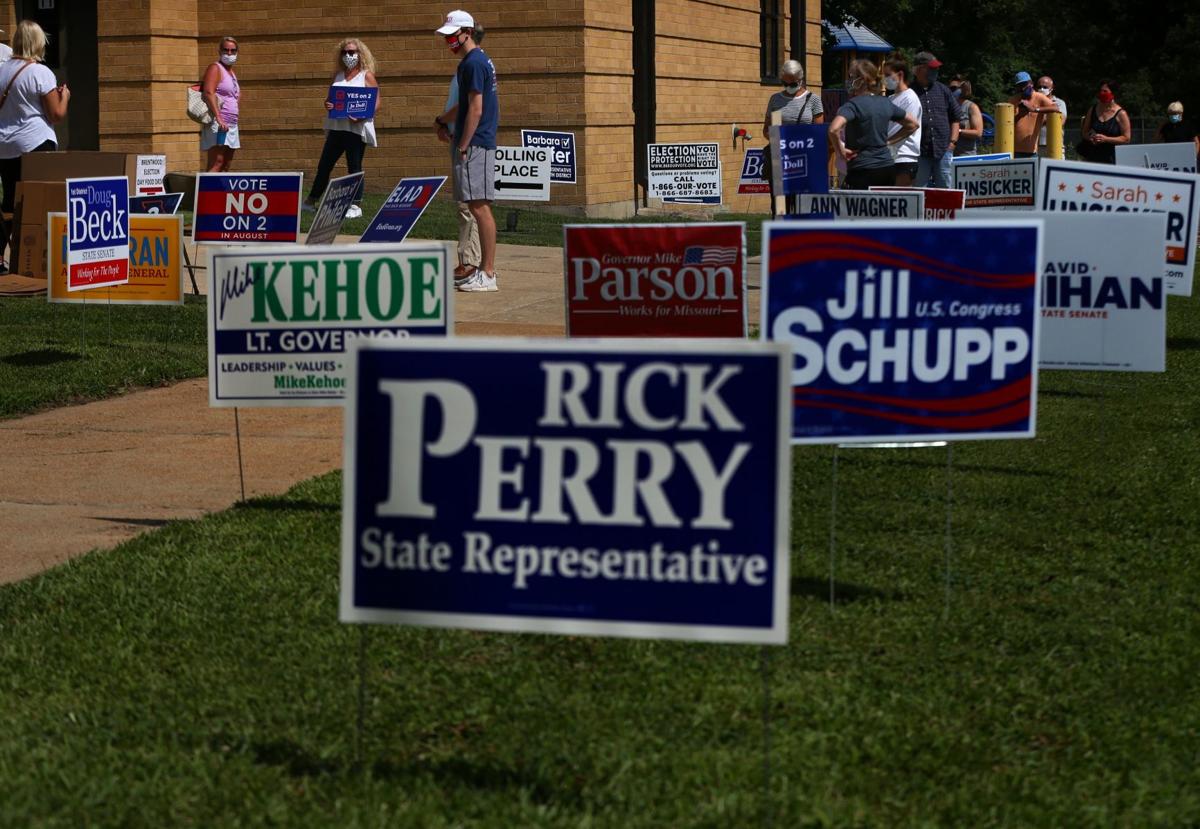 JEFFERSON CITY — Ignoring pleas from Republican leaders, Missouri voters appeared on track Tuesday to approve a plan to expand Medicaid coverage to more than 230,000 low-income people in the state.
With 33% of the vote tallied, the push to join 37 other states that have already expanded the federally subsidized health insurance program was winning with 52.3% of people voting to expand, according to unofficial returns.
If approved, the decision will mean adults between the ages of 19 and 65 whose income is at or below 138% of the federal poverty level will be covered. As of this year, that amounts to $17,608 for an individual and $36,156 for a household of four.
The vote comes after repeated rejections by the GOP-controlled Legislature after the passage of the Affordable Care Act in 2010 allowed states to expand who can get coverage.
If it gains a majority of "yes" votes, the constitutional amendment would mark the latest setback for Republicans when it comes to ballot initiatives. Voters also approved a minimum wage hike and rejected a right-to-work law pushed by former Gov. Eric Greitens in 2018.
"Our campaign couldn't have happened without the work of countless Missourians across the state who have been working towards expanding Medicaid for years. We would not be here today without the hard work of so many for so long. From the bottom of our hearts, we thank everyone who has worked toward this moment," organizers of the Yes on 2 campaign said in a Facebook message Tuesday night.
"It'll keep small, rural hospitals open that are operating on a thread of an operating margin today," Liekweg said. "For large systems — like BJC, SSM, St. Luke's in Kansas City, CoxHealth in Springfield, Mercy Health — it will allow us to continue to keep all of our doors and access points open."
Hospitals bankrolled the "Yes on 2" campaign with more than $10 million in contributions.
In the week leading up to the vote, opponents said the added cost would result in less funding for schools, universities and other social service programs.
Gov. Mike Parson warned the strain of the pandemic on state coffers made it the wrong time to expand.
"I don't think it's the time to be expanding anything in the state of Missouri right now. There's absolutely not going to be any extra money whatsoever," the Republican governor said.
But other states that have expanded the program haven't seen a massive drain on their budgets. Rather, studies have found that expansions resulted in reductions in uncompensated care costs for hospitals and clinics, which has helped stabilized struggling, rural hospitals.
In neighboring Arkansas, which expanded Medicaid in January 2014, a 2015 Gallup report showed the state's uninsured rate had been cut roughly in half, dropping from 22.5% to 11.4% ― the biggest reduction in the nation.
Stay up-to-date on the latest in local and national government and political topics with our newsletter.
Fight to expand Medicaid in Missouri tightens – STLtoday.com