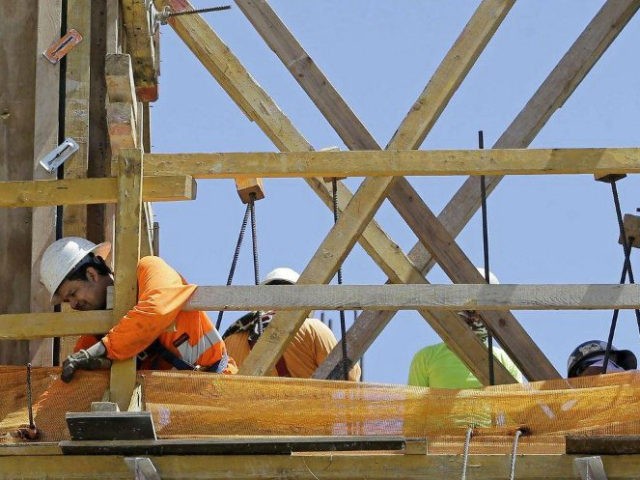 Sixty-four percent of Americans approve of work requirements for Medicaid, according to a Rassmussen poll released this week.
The poll found that 64 percent of Americans favor work requirements, while only 22 percent of U.S. adults oppose work requirements for Medicaid recipients, and 14 percent have not made up their minds yet.
Last week, President Donald Trump's administration allowed states to implement work requirements for Medicaid recipients; Kentucky became the first state to implement the work requirements for its local Medicaid recipients.
Kentucky Republican Gov. Matt Bevin said:
With federal approval of our Medicaid waiver, Kentucky will lead the nation in constructive changes to Medicaid. This marks the first significant change to a federal entitlement program in more than 20 years. The result will be a transformational improvement in the overall health of our people and will provide a model for other states to follow.
Aides to Gov. Bevin estimated that roughly half of 350,000 Kentucky Medicaid recipients already meet the new Medicaid requirements to work at least 80 hours per month, volunteer, or commit to job training. Under the waiver, Kentucky Medicaid recipients will have to submit documentation proving that they comply with the Medicaid work rules.
The Kentucky government suggested that the work requirements will save roughly $2 billion federal and state dollars during the next five years.
The Medicaid work requirements would only apply to able-bodied working-age adults. Americans with disabilities, older Americans, children, and pregnant women would not have to comply with potential Medicaid work stipulations.
Seema Verma, the Centers for Medicare and Medicaid Services (CMS) administrator, who worked with then-Indiana Gov. Mike Pence to reform the state's Medicaid program, said, "This gives us a pathway to start approving waivers. This is about helping those individuals rise out of poverty."
Wisconsin Gov. Scott Walker said that social safety net programs should lift people up rather than trapping them in a cycle of poverty.
"We should treat public assistance more like a trampoline than a hammock," Walker explained.
At a press conference last Friday, Bevin added, "Why should a working-age person not be expected to do something in exchange for what they are provided?"
Poll: 64% of Americans Approve of Work Requirements for Medicaid