Donald Trump was elected president on a promise, central to his campaign, to protect Medicare, Medicaid, and Social Security. That's what the American people voted for. But now that he's in the White House, Trump is championing the so-called "American Health Care Act" (AKA Trumpcare) which would be a massive violation of that promise. Trumpcare would raid Medicare, gut Medicaid, and be an utter disaster for older Americans and Americans with disabilities.
In the face of a grassroots uprising from around the country, Trump and the GOP failed to jam Trumpcare through the House back in March. Now they've made the bill even worse, gutting the Affordable Care Act's protections for people with pre-existing conditions, to win the support of the far-right House Freedom Caucus. Now is the time for everyone to call their House members and demand they vote no on Trumpcare, so that the bill never makes it out of the House.
But if it does, the Senate, where Republicans can only afford to lose three votes, will be the last bastion of defense against this horrific bill. That's why are traveling around the country on our Hands Off Medicare and Medicaid Tour, looking for 3 Republican Senators to vote no on Trumpcare and any other reconciliation bill that includes cuts to Medicare, Medicaid, or Social Security. That is how we found ourselves in Kokomo, Indiana, the heart of the heartland, last week.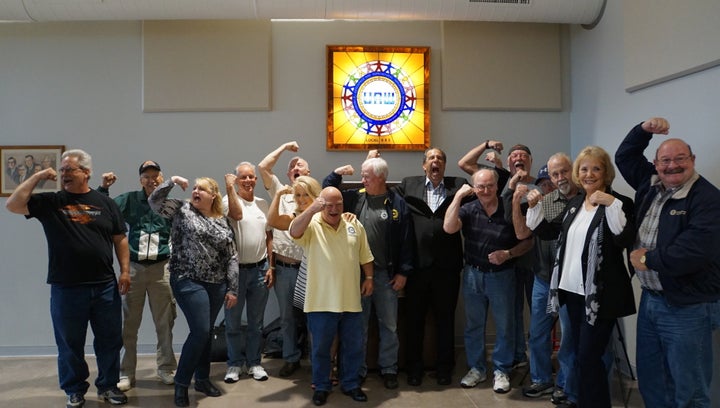 Kokomo, Indiana is a somewhat typical American manufacturing city. A city that the automotive industry built, but more importantly, a city that built the automotive industry. The town was incorporated in 1855, and by 1894 was well on its way to earning its nickname "City of Firsts," with the development and testing of an early internal combustion engine. Many innovations in manufacturing and automotive manufacturing in particular were made in Kokomo. The fortunes of Kokomo are linked to the fate of manufacturing and the automotive industry, so the Wall Street caused collapse of 2008 brutalized the local economy, so much so that Forbes featured it as one of "America's Fastest-Dying Towns."
But with American resilience and gumption, Kokomo righted its footing and rebuilt so that by 2011 Forbes listed it as one of the "Best Cities for Jobs." American cities and towns like Kokomo are filled with hardworking middle and working class Americans who play by the rules and should be able to get ahead – but not if Wall Street billionaires and right-wing ideologues rig the rules against main street. Trumpcare, which would impose massive healthcare costs on Americans while giving billionaires massive tax cuts, would be a disaster for towns like Kokomo.
Cuts dedicated Medicare funding by $117.3 billion over the next decade

Cuts federal funding for Medicaid by $880 billion over the next decade

Increases insurance costs for older Americans 55-64 by as much as 750%

Ends Medicaid's new protections for older adults just below Medicare eligibility age by shifting costs of Medicaid expansion to the states

Fundamentally threatens Medicaid's protections for seniors and people with disabilities by taking away its guarantee and placing a per enrollee cap on federal funding

Threatens Medicaid's long-term care protections for seniors and people with disabilities, including those also receiving Medicare

Removes critical funding for our national healthcare system to create a massive tax break for millionaires and billionaires

Significantly increases all out-of-pocket healthcare costs for older adults just below Medicare eligibility age

Paves the way for future, even more drastic cuts to Medicare and Medicaid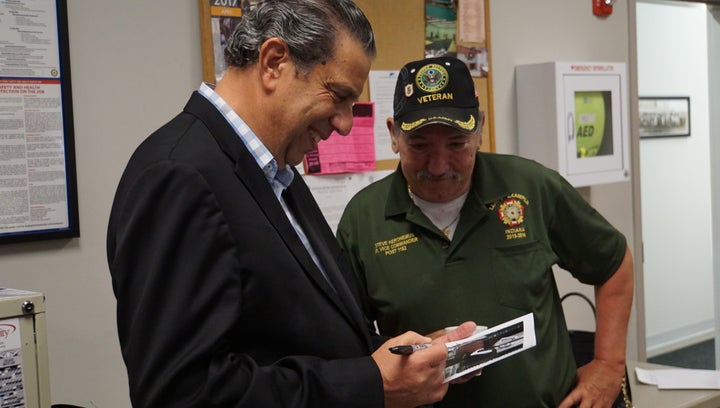 Below are some of the senators who, for a variety of reasons, might vote no on Trumpcare. If one of them represents your state, call today! And again tomorrow! And the next day! Ask your friends and family in those states to call as well. Don't stop calling, and getting others to call, until the bill is defeated!
Susan Collins (Maine): 202-224-2523, 207-780-3575
Lisa Murkowski (Alaska): 202-224-6665, 907-271-3735
Dean Heller (Nevada): 202-224-6244, 702-388-6605
Rob Portman (Ohio): 202-224-3353, 614-469-6774
Shelley Moore Capito (West Virginia): 202-224-6472, 304-347-5372
Cory Gardner (Colorado): 202-224-5941, 303-391-5777
Lamar Alexander (Tennessee): 202-228-3398, 615-736-5129
Ted Cruz (Texas): 202-224-5922, 512- 916-5834
Todd Young (Indiana): 202-224-5623, 317-226-6700
Jeff Flake (Arizona): 202-224-4521, 602-840-1891
Lindsey Graham (South Carolina): 202-224-5972, 803-933-0112
Mike Lee (Utah): 202-224-5444, 801-524-5933
Thom Tillis (North Carolina): 202-224-6342, 919-856-4630
Deb Fischer (Nebraska): 202-224-6551, 402-391-3411
Pat Toomey (Pennsylvania) : 202-224-4254, 412-803-3501
Rand Paul (Kentucky): 202-224-4343, 270-782-8303
Marco Rubio (Florida): 202-224-3041, 904-398-8586
Tom Cotton (Arkansas): 202-224-2353, 479-751-0879
Bill Cassidy (Louisiana): 202-224-5824, 225-929-7711
Defeating Zombie Trumpcare: The Fight To Protect Medicare And Medicaid Continues