US President Donald Trump's old tweets have once again come back to haunt him after House Minority Leader Nancy Pelosi resurfaced a 2015 post about Medicaid and Medicare cuts. On Monday (12 February), the Trump administration unveiled a $4.4 trillion budget plan that proposed massive and historical cuts to several programmes, executive departments and agencies.
The proposed budget for fiscal 2019 also recommends deep cuts to federal Medicaid funding, reducing Medicare spending and calls for the repeal of the Affordable Care Act.
Trump's proposal also proposes significant cuts to the Environmental Protection Agency and the State Department while increasing funding for his long-promised wall on the Mexican border and an increase in the Pentagon's budget.
During the presidential campaign, Trump pledged not to touch benefit programmes such as Social Security, Medicare and Medicaid – a promise that Pelosi reminded him of via Twitter.
"There really is a tweet for everything," Pelosi tweeted while quote tweeting Trump's older message. "Note: #TrumpBudget cuts health care funding, including Medicaid."
Trump's May 2015 tweet read: "I was the first & only potential GOP candidate to state there will be no cuts to Social Security & Medicaid. Huckabee copied me." Trump was referencing then-GOP rival Mike Huckabee.
The resurfaced tweet immediately triggered a fresh wave of criticism against Trump in light of his budget proposal for the fiscal year 2019 slamming his campaign promise as "yet another Trump lie."
"Surprise, the lying liar @realDonaldTrump lied again," one Twitter user wrote.
"Take from the poor to give to the rich," another added.
One person tweeted: "Dear Trump supporters. Behold your liar-in-chief. You've been hoodwinked."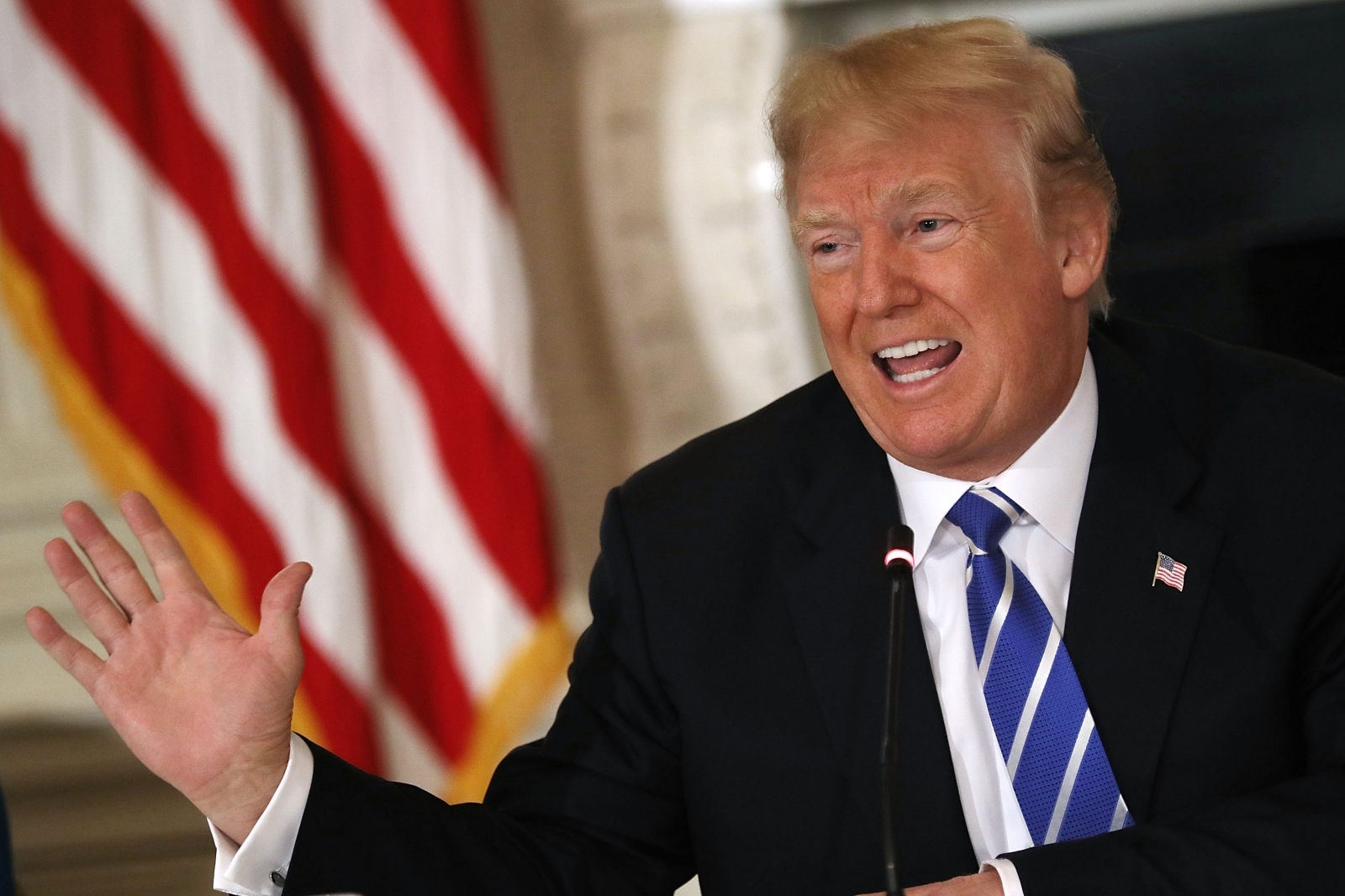 'Liar in chief': Trump trolled over old tweet vowing he would never make cuts to Medicaid, Medicare