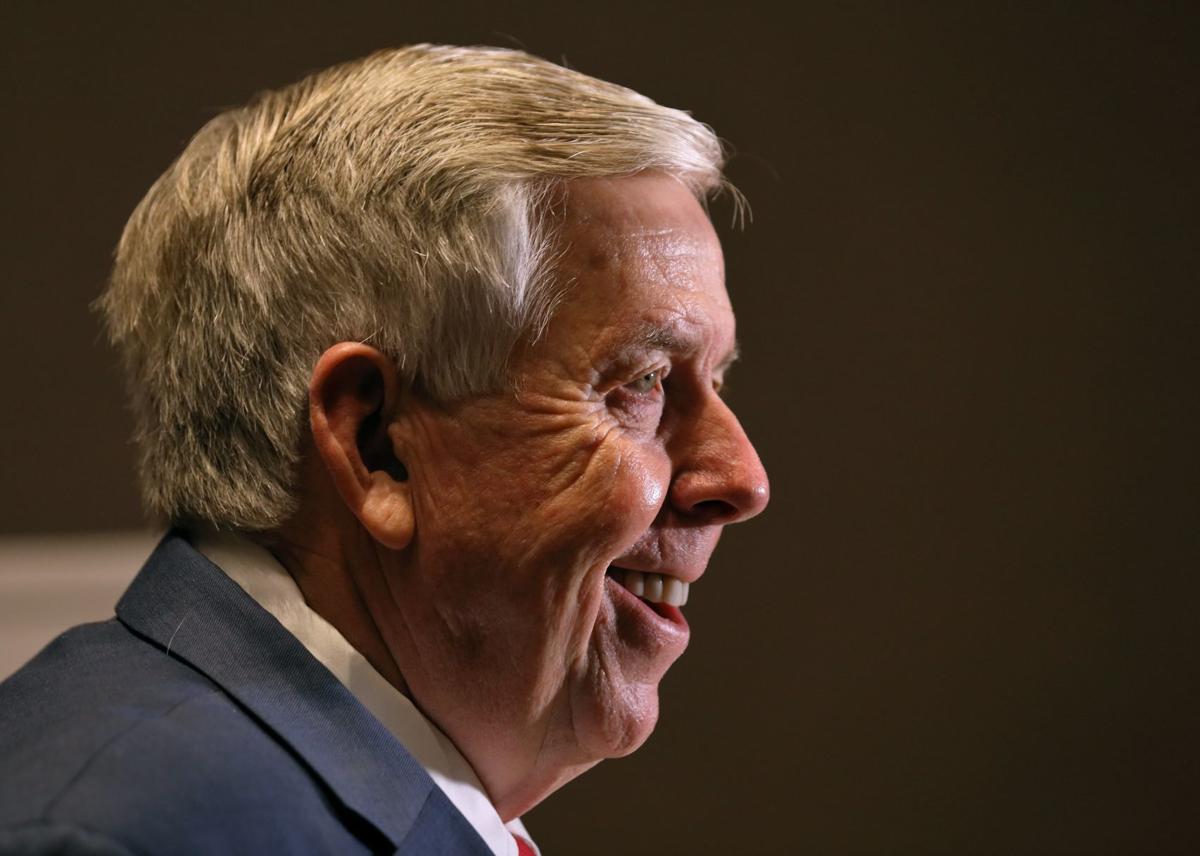 JEFFERSON CITY — A top ally of Republican Gov. Mike Parson is breaking with him on the issue of Medicaid expansion.
In an announcement Friday, the Missouri Chamber of Commerce and Industry said it was joining the coalition supporting an Aug. 4 vote on expanding the government-funded health insurance program for low-income Missourians.
The GOP-leaning pro-business organization called the ballot initiative a "pro-jobs measure that will help fuel economic growth throughout our state."
Parson, by contrast, has expressed concern that expanding Medicaid will blow a massive hole in the state budget when a flood of new enrollees join the state's Mo HealthNet program. He has joined Republican lawmakers in saying it could result in cuts to education funding and other state social service programs.
Last month, in an attempt to tamp down support for what is known as "Amendment 2," Parson moved the referendum from the higher turnout November election to the August primary.
Parson said he put the measure on the Aug. 4 ballot because the state needs as much time as possible to financially prepare if the measure is approved.
"Pass or fail, it is important that we understand the implications of what would be a new spending bill out of our already depleted general revenue," Parson said.
Missouri's Medicaid program currently does not cover most adults without children, and its income eligibility threshold for parents is one of the lowest in the nation at about one-fifth of the poverty level.
The ballot proposal would expand eligibility under the terms of the 2010 federal health care law signed by President Barack Obama. That law provides a higher-than-usual federal funding share for states that expand Medicaid coverage to adults earning up to 138% of the federal poverty level, about $17,600 for an individual or $30,000 for a family of three.
Supporters estimate 230,000 additional adults would enroll in Missouri's Medicaid program if voters approve the expansion.
Missouri's Republican-led Legislature has repeatedly rejected Medicaid expansion proposals over the past decade, which prompted supporters such as the Missouri Hospital Association to turn to the initiative process. By proposing a constitutional amendment instead of a new law, supporters have ensured that lawmakers would be unable to change it without going back to voters.
But, the chamber's endorsement is significant because Parson and the business group are in lockstep on most issues, including a job creation program and his ongoing effort to limit lawsuits against businesses.
The chamber often praises Parson's agenda, including efforts to lure General Motors to expand its truck manufacturing facility in Wentzville.
Parson's campaign office is located on the second floor of the chamber's Jefferson City headquarters. When the governor announced his plan to run for a full, four-year term, one of the events was in the chamber's conference room.
But, in deciding to back the initiative, the chamber highlighted a report issued this week by the Missouri Foundation for Health on the economic impact of Medicaid expansion.
The study found that Medicaid expansion would create more than 16,000 jobs annually over its first five years while expanding the state's economic output by $2.5 billion annually.
"While this data makes a clear case for passing Amendment 2, the benefits of Medicaid expansion are even more significant during this time of economic hardship," said Chamber President Dan Mehan. "Let's not miss this chance to bolster our economy during this recovery while expanding access to health care for our fellow Missourians."
A 2019 study by the Center for Health Economics and Policy at Washington University in St. Louis found that Medicaid expansion would save the state as much as $1.3 billion by 2026, with the additional federal dollars offsetting current state health spending.
State Auditor Nicole Galloway, a Democrat who is challenging Parson in the November election, also issued a report saying that Medicaid expansion could save the state up to $1 billion a year.
Daily updates on the latest news in the St. Louis business community.
Missouri Chamber of Commerce, a key Parson ally, endorses Medicaid expansion – St. Louis Post-Dispatch